Managing Partner
Attorney at Law – Accredited Mediator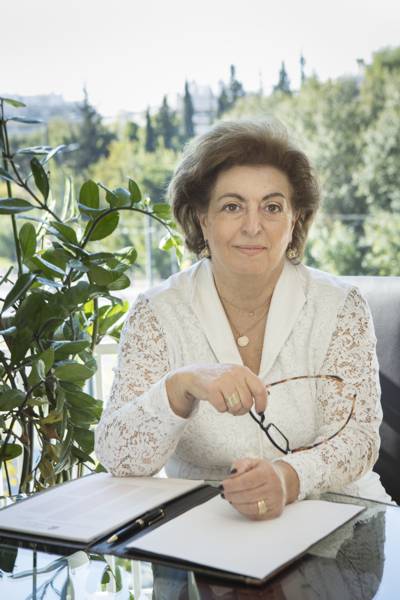 Ioanna is a Law Graduate from University of Athens.

Since 1980, she has been consistently practicing the legal profession, specializing in Commercial, Tax, Administrative, Civil and Labour Law, Stock Exchange Law and Capital Market Legislation, in cooperation with international and national law firms.
Ioanna has also successfully completed the yearlong educational tax program (post graduate course) of EL.KE.PA.
She has successfully completed the Foundation Mediation Skills Training Programme of 40 hours Training on Mediation Theory and Practice, held at the Athenian Mediators Training Centre «PROMITHEAS» and she has been certified as a Mediator by the Hellenic Ministry of Justice.
She holds a Certificate for accomplishing the International Training on Workplace Mediation provided by ADR CENTER (member of JAMS International).
She has completed the Accredited Mediator Education Program in finance of the Hellenic Financial Ombudsman and the Hellenic Financial Mediation Center is a registered member in the Mediator list of said Center.
She is a member of EODID Athens Mediation & Arbitration Organization and is registered in the Mediator list of the mentioned organization.
During her practice of the legal profession, Ioanna has acquired important knowledge in negotiating contract composition, merger and acquisition of corporations and crisis management.
She has been a non-executive board member of companies listed in the Athens Stock Exchange for several years, and of non-listed S.A.' s as well.
She is a member of the Athens Bar Association and a member of the Association of Greek Commercialists.
She has been a member of the editorial team for the «Nomiko Vima» magazine, since 2014, published by the Athens Bar Association.
She is a member of the Insolvency Administration Committee.
She is a member of the «In Medio» Mediator group.
She has been a member of the Athens Association Bar Exam board multiple times.
She frequently takes part in the annual national conventions of the Association of Greek Commercialists, in conventions and seminars relating to Mediation and in seminars and scientific conferences on current affairs.
At the same time, she has been a lecturer on Commercial Law issues at scientific conferences and seminars in the field of Company Law and Commercial Law issues in general.